Environment protection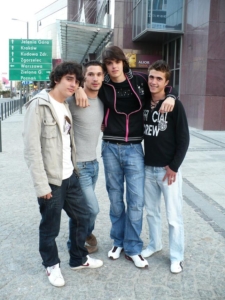 The program offers a practical approach to environment protection and ecology. The participants learn about the sources of pollution and how it affects local ecosystems. They identify and discuss solutions to solve environment related issues. The participants also get acquainted with basic notions in geography, biology and geology as well as relevant legislation that applies in those areas.
The participants acquire the following practical skills on the program depending on the project's focus:  analyzing chemical and microbiological samples; executing lab standard proceedings and determining physical, chemical and biological indicators of different samples in accordance with environmental norms; applying chemical substances and tools used in environmental labs in line with ecological standards; identifying different species of plants and animals and characterizing geographical features of the zones the species live in; determining quantitative and qualitative interrelations between different organisms and the environment.
The project places the participants in scientific labs, water and soil cleaning plants or ecology/environment protection focused organizations.